Services & Rates
Express Massage Service
Need a quick pick me upper? Receive a 30 min head, neck, shoulder & feet massage treatment
Introductory Service Pack
First time customers receive a discount for massage service. This offer is not valid with any other offer and can not be combined with any other discount offers or solicitations.
First Time Customers Only
MONTHLY SPECIAL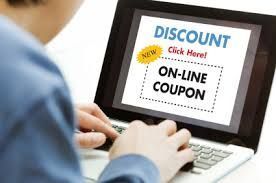 Choose between a custom 90-Minute Swedish or deep tissue massage for just $80.00 with our online coupon. This package includes hot towel application, aromatherapy and Pressure Point Therapies.
Receive a custom 75-Minute Swedish or Deep Tissue massage with hot towels, aromatherapy or aroma-steam application and Pressure Point Therapies for just $70.00
Restorative Massage
Very relaxing and therapeutic style of bodywork. The benefits of this type of bodywork include relief from aches and pains, decreased stress levels in the body, enhanced mental clarity, improved appearance, and greater flexibility.
Deep Pressure Treatment
Deep Tissue Massage is a highly effective method for releasing chronic stress areas due to misalignment, repetitive motions, and past lingering injuries. Due to the nature of the deep tissue work, open communication during the session is crucial to make sure you don't get too uncomfortable. Keep in mind that soreness is pretty common after the treatment, and that plenty of water should be ingested to aid with the flushing and the removal of toxins that will have been released from the deep tissue during the session.
Half and Half (SWEDISH / DEEP)
A Swedish massage that combines Deep Tissue muscular bodywork in troubled areas.  Get all the relaxation that a Swedish Massage provides and combine it with the health benefits of a Deep Tissue massage ($110.00 per 60 minutes).
I Dream of Steam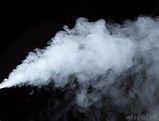 For centuries, steam has been utilized to induce relaxation, adding moisture, cleansing, opening the pores and improving overall circulation. The foot steam treatment includes hot and invigorating wraps, comforting and moisturizing products and a deep exfoliating massage treatment.
90 Min Detox Treatment
Experience a 90 minute one of a kind (head to toe) detox massage which includes mild face, neck and supraclavicular lymph drainage treatment. Stimulation of the supraclavicular joint often sparks the lymph system to move along more efficiently. It also encourages the flow and subsequent drainage of toxins and it promotes the proximal lymph nodes to function more efficiently. Pressure Point Therapy along the hands, legs, feet and joints to encourage natural detoxification. Foot Steam Detox Therapies, three hot towel application, and aromatherapy.
Dry Cupping and Dry Brushing can be included as addons to increase the exfoliation and detox process
2 Hour Extreme Detox Treatment
Receive a 45-minute sauna blanket detox treatment which (LITERALLY) sweats away the toxins. Clients can potentially burn between 600 to 1000 calories in a single infrared sauna blanket session. Post the INTENSE sauna blanket treatment, experience a one of a kind 60-minute manual lymphatic drainage treatment which includes manual lymphatic stimulation at the supraclavicular region as well as the face. Lymphatic body work to the supraclavicular region typically encourages the human body to naturally drain and stimulates normalized draining potential throughout. Pressure point therapies along the hands, the feet, legs and the joints to alleviate stuck qi (energy channels). Foot steaming therapies and three hot towels to complete the treatment.
Dry Cupping and Dry Brushing are available as addons to intensify exfoliation and detoxification.
Infrared Sauna Blanket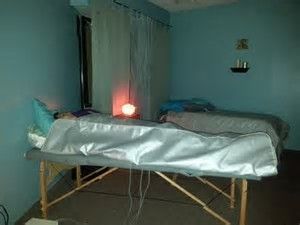 Detox to the max. Clients may burn 200 to 600 calories in a single session. Excellent treatment for pain, discomfort and just to simply relax and enjoy the infrared heated blanket. Clients must be properly hydrated and must bring two bath-sized towels and a headband.
Treatment comes with portioned Infrared Sauna Lotion to increase calorie burning potential.
Ginger Twist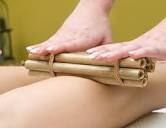 Experience a highly customized and unique integration of combined therapies specific to your individualized needs. May include light lymphatic work, stretches, therapeutic grade EO, bamboo application, hot towels and more.
Couples Massage
Perfect for any couple wishing to relax and de-stress together.
4 Hand Massage - (Temp Inactive)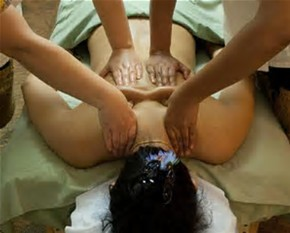 Full body, revitalization with synchronized massage strokes using two highly skilled and energetic therapists.
Facial Cupping (Temp Inactive)
Tighten, lift and improve blood circulation of the facial muscles in a short amount of time.
Medical Massage Treatments
Medical Massage is geared towards providing holistic, active and isolated treatments in troubled areas or focal points on the body - not limited to surgical recoveries. Specialized treatments address and treat various physician diagnosed pathologies including manually reducing surgical adhesions, lymphatics, detoxification, various joint and avascular conditions, acute and/or chronic injuries, sprains, strains and more. Delicate treatments strategically applied to correlating regions along the body. Some techniques may include palpating specific regions, performing isolated, assisted and/or resisted stretches.
Peppermint Fusion

**All NeW Treatment
Experience a one of a kind, whimsical, 60 minute, full body, massage treatment that will knock your socks off. This therapy is geared towards improving the circulation, the harmonious balance and vibration of the muscular and avascular tissue. The primary focus of this treatment is the muscular tissue and joints in the feet & hands.
Traditional Thai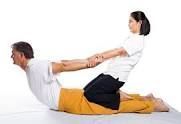 Thai massage is more energizing and rigorous than most other forms of massage therapy. It's also called Thai Yoga massage, because I use my hands, knees, legs, and feet to move you into a series of yoga-like postures and stretches. My clients say Thai massage is like doing yoga without doing any of the work. No oil is applied, so you are fully dressed during the session. A single Thai massage session will help you release stress and relieve pain, and help you function more effectively at work and home.
Table Thai Massage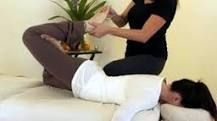 Experience complete full-body work out and energy balancing session. This massage uses ancient techniques and full-body mobilization techniques to provide muscular stretches, deep underlining tissue compressions, rhythmic pressures. Specific techniques may be applied to potentially improve circulation, range of motion while rejuvenating the body as a whole.
Thai Herbal Compression Tx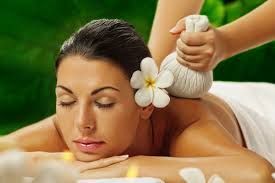 JUST ADDED - Thai Herbal Compress Massage  75 to 90 Minute SessionÂ
Thai Herbal Ball treatment includes specific herbs and spices that are used to promote a deep relaxed state, improved lymphatic flow, and increased circulation. Each herb ball contains Ginger, Tamraind, Lemongrass, Kaffir Lime, Shikaki, Cassia Siamea and Mangosteen. These unique herbs promote health and well-being. Best of all, you get to keep your herbal ball after your session. The Herbal ball can be used in your bath to retreat to your own Thai experience at home.Â
Shiatsu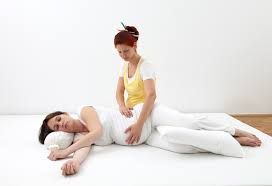 Shiatsu is a Japanese form of massage therapy. The word Shiatsu comes from two Japanese words - "shi" (finger) and "atsu" (pressure). In addition to the direct stimulation of pressure points along the energy pathways of your body, gentle stretching techniques are applied over a wider area of the body to integrate the point work and encourage the flow of Chi (energy) throughout the body. Shiatsu is a meditative healing art that honors the body, mind and spirit.Â
Sports Massage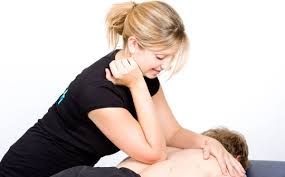 Sports Massage is a type of massage designed for highly active people who engage in athletics. Engaging in sports is harsh on the body and can often lead to injuries in both the short and long term. Sports Massage enhances performance and prolongs a sports career by helping to prevent injury, reduce pains and swelling in the body, relax the mind, increase flexibility, and dramatically improve recovery rates. Sports Massage is also highly effective in aiding the rapid recovery of an athlete from an injury by encouraging greater kinesthetic awareness and in turn promoting the body's natural immune function. This is a vigorous and completely invigorating treatment session that incorporates deep tissue techniques, systemic body stretches and mobilization techniques. Sports massage addresses many physical anomalies, alleviates pain and discomfort while energizing the body as a whole. You'll feel great!
Warm Stix
Warm Bamboo applied to troubled areas throughout the entire body. Phenomenal experience, simply a must try.
Pressure Point Therapy
Your body stores stress in specific areas called pressure points. Pressure points are small painful pockets of energy that are located along a nerve pathway in your body. These pressure points actually block the nerve energy from flowing through your body, causing a variety of discomforts and illnesses. In our session, I apply pressure to these specific points and dissolve them, releasing any blockages and restoring your nerve pathways to optimal health and function.
Rain Drop Therapy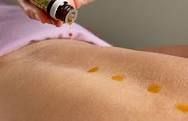 Also widely known as plant medicine.
Oils include Valor (Relieve Back pain, balances the body and the electrical system), Marjoram (Relieve Sore Muscles, Relaxant), Oregano (Immune stimulant, Anti-Inflammatory, Antibacterial), Cypress (Improve Circulation), Thyme (Antibacterial), Winter Green (Pain Relief - joints, muscles and nerves), Basil (Anti-Spasmodic & Muscle Relaxant), Peppermint (Pain Reliever – joints, muscles and nerves).
Dry Cupping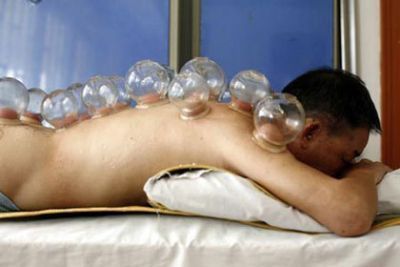 Cupping is one of the oldest documented medical techniques used to treat a variety of ailments and/or diseases. The use of suction cupping specific areas of the body to remove congestion and adhesions from soft tissue, improve circulation, reduce the accumulation of cellulte, increase energy, relieve pain, and reduce swelling from injuries.
Cellulite and Dry Brushing Tx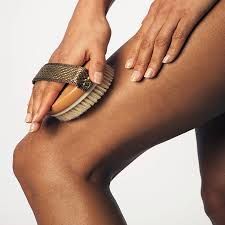 Not only will you experience the utmost in relaxation & exfoliation treatment, but this specialized massage is designed to help reduce cellulite in common areas such as the gluteal muscles, legs and thighs.
Coconut Lime Delight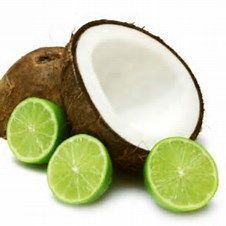 Citrus Foot Scrub
***NEW ***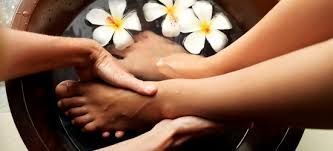 Experience sweet endulgance with a lovely citrus foot scrub, exfoilation treatment and a gentle and effective massage of the feet. This 30 minute session is extremely therapeutic and very relaxing. ($50.00 for 30 minutes).
Vanilla Parafin Dip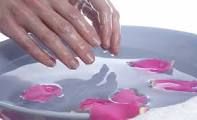 Warming paraffin wax treatment will help increase circulation and leave the skin texture soft and silky smooth. Treatment includes an isolated hand reflexology treatment complete with isolated stretches.
Head, Neck, Back & Shoulder Tx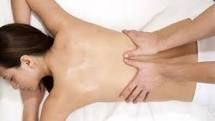 Ease Tension and reduce stress with a traditional back massage. A combination of different strokes and moderate pressure to make for a truly relaxing experience. The session includes a light head massage along with the neck and shoulders. Hot towel application is included in this treatment protocol.
Chair Massage

Chair massage is a popular way of relieving stress and releasing tension right in your home or workplace. You receive your massage in a specialized ergonomic chair which I bring to your location. In addition to the usual health benefits of massage, another benefit of chair massage is that it is done over the clothing. With seated massage, you can avoid the discomfort and awkwardness that you may feel in disrobing for a traditional massage. Also, chair massage sessions are usually shorter than traditional massage, making it convenient enough to fit into your busy schedule.
Reflexology
30 Minutes (hands & feet) : $45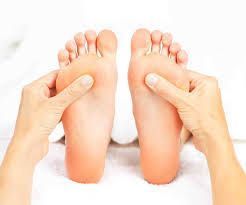 Reflexology is a type of bodywork that focuses on applying pressure to the specific nerve zones in your feet. Unlike other foot massages that intend to mostly relieve tension in the feet themselves, reflexology is a far more in-depth science that aims to harmonize your entire body. According to reflexology, every part of the human body is mapped into your feet. Reflexology treatments have een found to be highly effective for conditions such as allergies, headaches, and depression.
Ice Massage
Cryotherapy is an effective treatment for musculoskeletal injuries. Ice massage, which may
Ice massage incorporates the use of ice cubes or ice packs, helps decrease pain, swelling and inflammation in injured tissues, and is applied in a way that mobilizes or massages your tissues to promote healing. Ice massage can be used for both acute and chronic musculoskeletal conditions. Ice Massage reduces pain, swelling and inflammation. Ice massage is an effective therapeutic procedure to relieve acute or chronic pain, inflammation and post-surgical pain and swelling.
Scalp Massage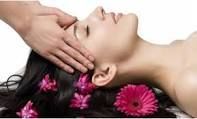 A tingling scalp massage will do wonders for your whole body. Includes the use of therapeutic grade essential oils to help to repair hair follicles, cleanse the area, promote growth and smells great.
Other Services
Effleurence Studios is celebrating its grand opening at the GRAND, THE Historic, The World RenownedÂ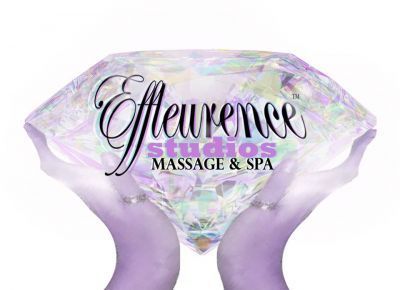 "The Belvedere"
Hot Towels can be included with any number of services for an
additional $10.00
Specialized Packages
Multiple massage sessions can be purchased at a super discounted rate. Â Just ask...
Â
Â
All spa parties are specifically customized to fit your individual needs and style.
Therapeutic Chair Massages
Marathons & Conventions
Individualized Pamper & Spa Parties
Office Parties & Special Events
Pre/Post/Recovery Sports Massage
Fitness Centers Therapies
Pre-Prom Parties
Bachelorette Parties
Birthday Parties
Family Reunions
Corporate Wellness Parties
Team Building
Spa Packages, Gift Certificates and Discount Promotional Products may also be available. Just ask!!
Â
COMING SOON ** BODY WRAPS
Experience a full-body detoxification process in just one hour.Â
ESTHETIAN SERVICES are by appointment only
An esthetician is someone who specializes in skin care. The main objective is to improve the appearance of the client's skin through non-surgical means.Â
Facials may be done to improve skin tone and cleanse pores. The esthetician may even remove blackheads through a simple extraction process.
An esthetician may tint the eyebrows to make them the desired color. Advice can be given on how to select and apply various cosmetic products such as tonics, creams or lotions. Instructions may be given on how to apply make-up to achieve a specific look.Â
Check out Studio 76:   http://www.studio76.skincaretherapy.net  or call Darlene at (410) 934-0315
COMING SOON *** Â Ashiatsu Oriental Barefoot Therapy
Barefoot therapy is a wonderful treatment option, where the therapist integrates the safe administration of therapeutic massage while walking on the client. The paralell bars suspended from the ceiing help the therapist with support, balance and control leverage during the treatment session. Â Very soothing.